Ruins of the Byzantine (Saint George) Church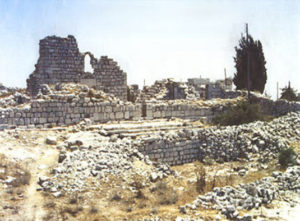 Saint George) situated to the east of the town. One can admire its remains behind the Melkite (Greek Catholic) church. Noticeable are its three vault construction with its two chapels, the entrance portico and stairway, as well as its well-preserved and beautiful cruciform baptistery. The church was rebuilt by the crusaders during the twelveth (12th) century.
Recently, a site containing mosaics dating back to the fourth (4th) century was discovered next to the Greek Orthodox church. A small chapel was built to preserve the site.
The well church in the house of Charles de Foucauld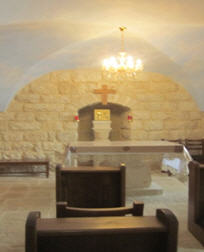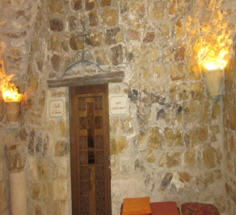 It is dedicated to visit Charles de Foucauld (1858_1916), a French monk visited the Holy Land twice The first time since 1888 walked a pilgrim in the Holy Land and the second time in 1897, when he came specially Taybeh where he spent eight days in fasting and prayer and meditation and writing. It Was renovated in 2013 at the expense of one of Town sons and was opened by the Latin Patriarch in Jerusalem Fouad Twal.
St. Ephraim Monastery
Modern monastery built by the monk Jack Frant in 1990. Located in the west of the town, which is dedicated to the memory of the visit Jesus to Ephraim.
The Archaeological Church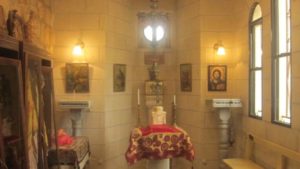 This church was built in 1987 on the ruins of an old church dating back to the fourth century AD. The floor of this church still studded with mosaics and is the third oldest church in Palestine. It is located next to the Greek Orthodox Church in Taybeh.
Saint George Greek Orthodox Church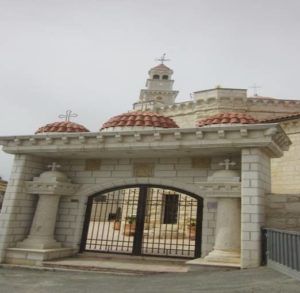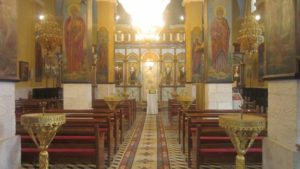 Built in 1930 AD, there are drawings by the Byzantine nature of art and Old drawings of all the saints painted on the columns by oiliness colors.
Christ the Redeemer Church
Latin Church was built in the heart of Taybeh in 1859, It was rebuilt in 1971 and still included rattlesnakes and sacristy.
The Greek Melkite Catholics(St. George) Church
Built at the expense of the benefactors at the time of Bishop Gabriel Abu Saada in 1964.